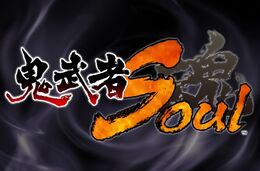 Onimusha: Soul (鬼武者Soul) is Capcom's first browser game, and the first browser game of the series that was released on June 28, 2012 for computers. The browser game is a "Sengoku simulation RPG". The game was also released for mobile phones in July 2013 and for PlayStation 3's PlayStation Network on February 25, 2014. The mobile version's server was shutdown on May 13, 2015.
The game has players taking up the role of feudal lords during the Warring States period of Japan, using "their powers to achieve the growth of their respective states and train military commanders as they fight with other players."
The browser game is a "Sengoku simulation RPG" and features many cameos in the form of "cards" from other characters (mostly female) in the Capcom universe.
The game won the Rookie of the Year award from WebMoney Award 2012[1] and the best browser game in the Taiwanese Bahamut Game Award 2013.[2]
Characters
Oni
Hito (Human)
Genma
Other
Gallery
References
External links
Community content is available under
CC-BY-SA
unless otherwise noted.